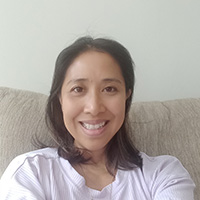 Angela Lichauco
If I could rate it more than 5 stars I would. The studio is authentic and a real home for the practice. The teachers are simply amazing. HIGHLY recommend.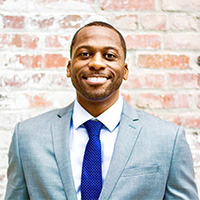 Bobby Price
Sava is without a doubt the best teacher outside of Mysore I've had the pleasure to be a student of. I've studied with teachers in Japan, Malaysia, all over India, and Europe. His style of teaching and knowledge of anatomy and the asanas is amazing. And is adjustments are all individual not general. Thank you Sava! See you in class!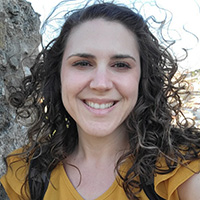 Maria Ruiz
I love Ashtanga and I love practicing at this studio! It's appropriate for all skill levels and the energy of growth and focus within the studio is inspiring and warm. I've made so much progress since beginning to practice at MYA. All the instructors are amazing. Don't hesitate to come and try yoga here!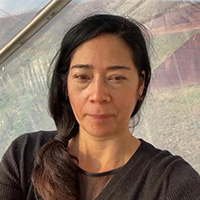 Paula Andrea Vahos
Best friendly place to practice Ashtanga Yoga in Atlanta. Highly recommended to anyone new or experienced practitioner.

Parul Hinzen
This yoga studio happened to be close to my house so my son and I started taking private lessons with Sava. I didn't realize I was walking into the most authentic yoga studio in Atlanta! I am Indian and remember watching my grandfather practice yoga at the age of 70. I feel I am continuing with a pure and disciplined practice here — no pop music, no incoherent blending poses and movements per the teacher's whims, as I found at other yoga studios in the city. Sava has studied with the father of Ashtanga yoga in Mysore, India, and the significance of learning the pure form of Ashtanga is the discipline, the calm and the peace of mind it brings. I love this yoga class! During the stressful time of the pandemic it is helping me achieve internal balance.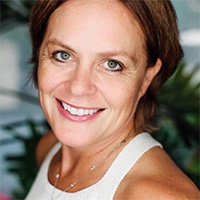 Elizabeth donicht
I have been practicing at Mysore Atlanta, under Sava and Jamie, for a year now. Inside and out, I am a completely different human than I was 365 days ago. The serenity of the Studio, the wisdom, guidance and patience from Sava and Jamie is a true gift. Sava is amazing. His ashtanga knowledge and ability to manage a packed Mysore room with different abilities is very impressive. Sava's adjustments are concise & firm. The calm energy of the studio is inviting. The peace and clarity I achieve post practice is addicting. "Mysore Magic" is a real thing.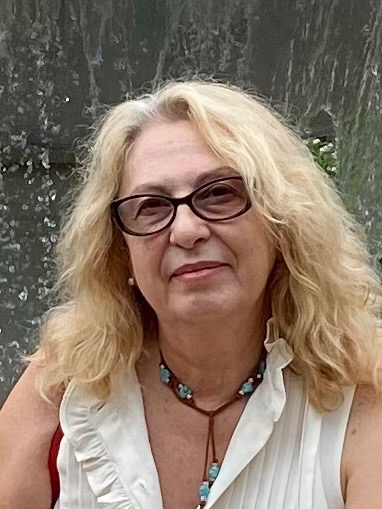 Manana Kvlividze
The studio meets you with calm friendly aura. Instructors listen attentively to your needs. Practice starts with learning to breathe correctly. With every visit your practice deepens, instructors adjust you to help achieve asana position. Each practice is a step towards better health, calm mind, sense of joy of life. Sava created exceptional space equally for teachers and students. His motivation and goal is improving your physical health as well as overall emotional status.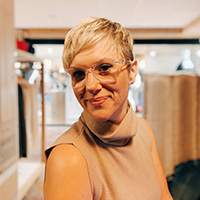 Kate McFarland
Sava is a true "yoga teacher." Mastery knowledge of the mind - body connection - and how to best care and utilize it in this crazy modern world. Strong and experienced, Sava's adjustments and his trainees' are the best I have experienced in the US and abroad. Serious about practice, but he also brings humor to every class. He will feel like an immediate friend, wanting the best for you, but calling you out when you most want and need it. If you are looking for a new home, you can find it here.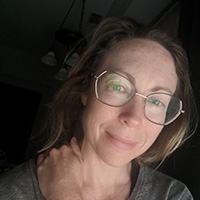 Aimee Rydarowski
The virtual Mysore and led classes offered here have been a godsend to help me keep up my Ashtanga practice during the pandemic. Even though they offer classes with masked adjustments, I'm not ready to make the leap back into a studio environment, so feel very fortunate they also give students the option to practice virtually. I am always impressed with the level of attentiveness Sava and others have shown in keeping up with me on the large television screen that is situated in the studio on a wall to the side of the other practitioners, who don't seem to notice or mind the folks on screen. Minus hands-on adjustments, I feel like I am getting the same level of instruction as if I were physically there in the studio and feel like I am part of the community. Over the past months of practicing virtually - from my dining room - I have definitely grown in my practice and have even overcome a few obstacles in postures that have been eluding me for quite some time. Sava's suggestions are always spot-on. I look forward to joining everyone in the studio soon.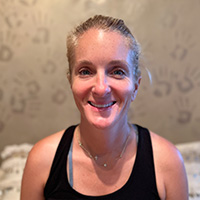 Angelle Schaumburg
I am new to Ashtanga yoga, but after 5 months of great instruction from Sava and his staff, I am officially hooked!! I have a lot more energy and mental clarity and I am more conscientious about what I put into my body. I am really looking forward to learning more Ashtanga poses and making it a lifestyle practice. I am very grateful for Sava and his Mysore Yoga Studio!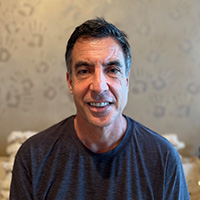 Charles Andrews
Came to Mysore Yoga (Atlanta) with no previous yoga training nor knowledge. Have now completed my third (3rd) month of individual lessons with Sava and have felt a positive healthy impact on all my daily activities!! Plan on continuing for many many months/years. ps Great patience shown by Sava!!! FAST FORWARD ...... I have NOW completed well over a year of individual training with Sava and at a juncture where I believe I have attained long-term health benefits. including both physical and mental aspects. Looking forward to my two year mark! HIGHLY recommend.
Mike Altman
Want more out of life? Mysore Atlanta provides an amazing experience of both Ashtonga Yoga instruction and the wisdom and philosophy behind it. The studio is welcoming and non-judgmental. Before starting down this joyful journey, I had been to a handful of beginner yoga classes at random places. I could barely touch my toes...Sava and his team have patiently taught me the techniques and benefits of a sequence of poses, breathing and focus that has become My Practice. My Practice is an asset that has benefited many parts of my life, especially my physical body. So now it's time to start Your Practice! Go to Mysore Atlanta, and rediscover your best self.
Jeffrey Zitron
After years practicing different styles of yoga, I tried Ashtanga with Sava, and was hooked. Sava is an exceptional teacher, and the Mysore Yoga Atlanta studio is a warm, beautiful and welcoming place to practice. In addition to having technical expertise, Sava has an uncanny ability to assess each student on the mat, in virtually each and every practice. He provides targeted, individualized coaching and adjustments, addressing each student's particular strengths and challenges from practice to practice. Sava's private lessons are great, especially if you are new to the primary series; led classes are fantastic (typically sold out if you don't reserve early); and Mysore style classes are where I've experienced the most growth in terms of balance, strength and flexibility. Ashtanga is not for everyone, but if you wish to practice with a master, Mysore Yoga Atlanta is the place to do it!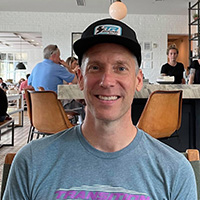 Kelly Squires
This shala rocks!!! Sava is an outstanding and skilled Ashtanga teacher. I love coming in on weekends with a roomful of fellow yogis.The energy is terrific and Sava and his assistants glide around the room giving necessary instruction and adjustments. In my two and a half years of working with Sava, my Ashtanga practice has really blossomed. I would highly recommend practice with Sava at Mysore Yoga Atlanta 🧘‍♂️!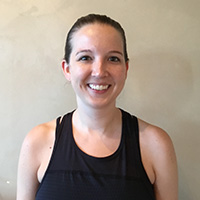 Garnette White
Mysore Yoga Atlanta is a wonderful and relaxing place. As a true beginner (I have never done any type of yoga in my entire life), I was afraid to try something new and hesitant about what the experience would be like. Fortunately, Sava has the unique ability to teach multiple students at once and still make you feel like you're the only person in the room. He is a patient and intuitive instructor and I'm so grateful for his guidance while I continue to practice. This has been a challenging and exciting experience so far. If I can do it, anyone can! Thank you Sava and MYA!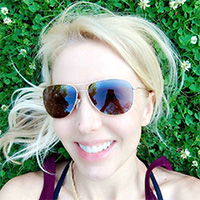 Catherine Cloudt
This practice has changed my life!! If you're looking for a place to feel completely welcomed and judgment free, this is the place! I've found myself craving this practice and I cannot say how thankful I am that I found Sava. This practice has done wonders for my mental/physical health. Highly recommend!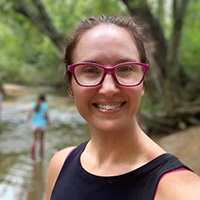 Jessica Loucas Fontaine
I was intimidated to start Mysore after having practiced Ashtanga in led classes for a couple of months. However, Sava made me feel welcome and comfortable. I drive up to an hour to practice at his shala, and it is well worth the effort. He knows exactly what I'm working on and how far to push me. It amazes me how he remembers everyone's name and where they are in their practice. My own practice has greatly advanced in just about 3-4 months with him. I'm very grateful to have found such a wonderful teacher. The shala is clean and inviting, has multiple practice times in the mornings and evenings, and has shower facilities. Mysore Yoga Atlanta is an ideal place to transition to Mysore or even to get started in yoga.
Most frequent questions and answers
How Yoga Can Improve Mental Health and Wellness?
The mind-body connection is a crucial aspect of overall health and wellness, and yoga is one powerful tool for fostering this connection. The practice of yoga, which originated in ancient India, combines physical postures, breathing techniques, and meditation to improve physical and mental health.
Yoga's ability to improve mental health is well-documented. Studies have shown that regular yoga practice can reduce symptoms of anxiety and depression, improve mood and self-esteem, and even increase brain activity in areas related to memory and learning. One of the main reasons for this is that yoga encourages mindfulness and self-awareness, which can help people to understand better and manage their thoughts and emotions.